With a great 2014 season winding down we are excited to announce our 2015 TotalCyclist Mountain Bike Team and Sponsors. We couldn't reach our objectives and goals without the support of such great sponsors and people that help make this possible. Our mission this year is going to be very simple: Race hard & Give back! Below is a list of these amazing sponsors who help make it all happen: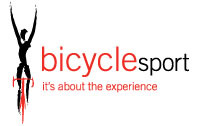 For 2015 we are excited to add a few new members to the team and look forward to training, racing and giving back as a group. We look forward to seeing you on the trails soon!
Bonnie Kleffman - Pro/Elite Women
Chris Wieczorek - Pro/Elite Men
Laura Maddy - Cat 1 Women
Kelly Hudson - Cat 1 Men
Josh Strang - Cat 1 Men
Mike Schafer - Cat 1 Men
Terence Slifer - Cat 1 Men
Andy Hilling - Cat 2 Men
Brian Hester - Cat 2 Men
Dave Williams - Cat 2 Men
Jason Sehorn - Cat 2 Men
Jay Forgione - Cat 2 Men
Jim Heckman - Cat 2 Men
Jon Meek - Cat 2 Men
Kevin Brown - Cat 2 Men
Mike Tam - Cat 2 Men
Happy Holidays and see you on the trails!