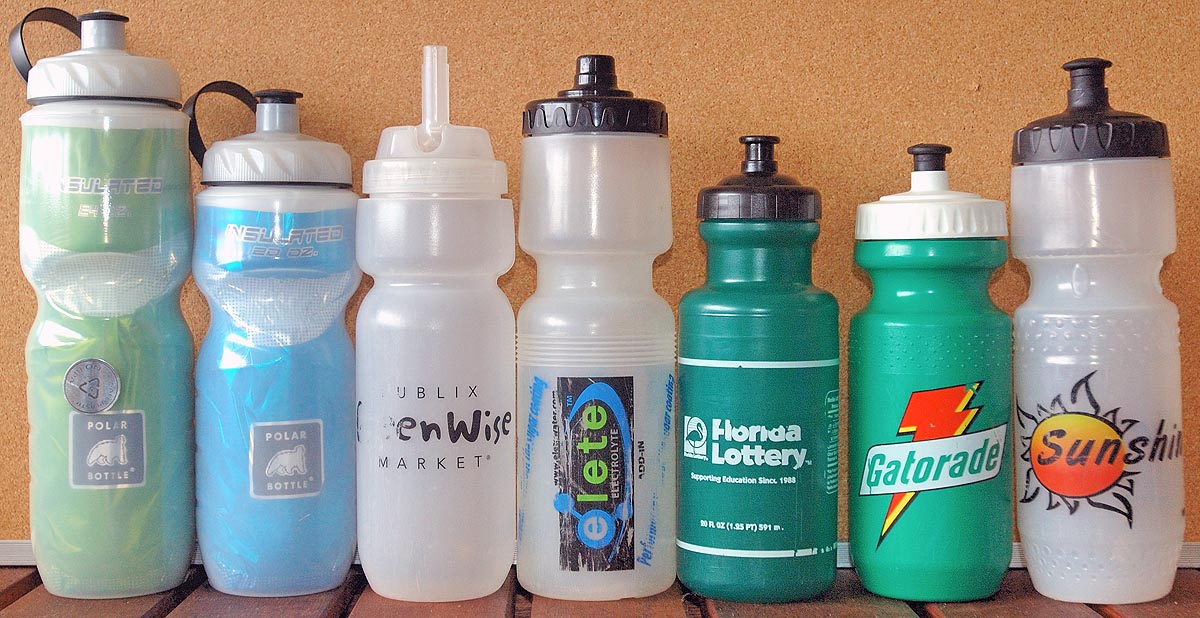 More Than 1 Bottle An Hour
The reaaally hot weather is here. Adequate hydration is essential. We usually think in terms of how much to drink while riding, but hydrating before and after our rides is equally important. Here are some minimum guidelines:
•Sip 16-20 oz. 4 hours before riding.
•Sip another 12-16 oz. 2 hours before.
•1-20 oz bottle per hour while riding, or more, depending on how hot it is.
•Replace fluids and electrolytes after a ride. Easy to moderate ride: sip water and eat a small meal within an hour. Hard ride: weigh yourself before and after the ride to determine how much you need to adjust your on-the-bike and post-ride hydration. NOTE: If you weigh more after a ride, you are drinking too much!
•Use a sports drink for hot weather riding to replace electrolytes while you ride. Keep it simple: fluids, carbohydrates, and electrolytes.
•Experiment and find what works for you.
Last word: don't start an event or race with an untested drink!